Sailing Lessons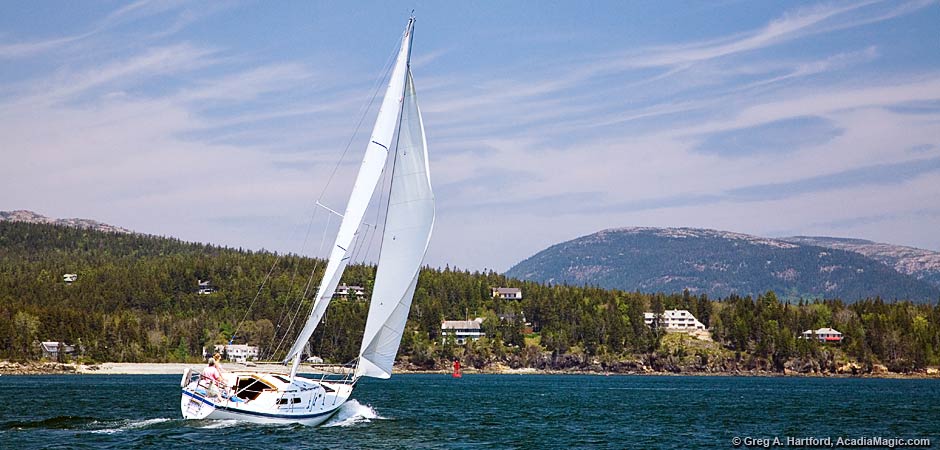 If you ever wanted to take sailing lessons or thought of improving your skills, now is the perfect opportunity to do so in one of the most beautiful settings in North America. This also makes the perfect gift for someone who has always dreamed of doing this.
Sail Lesson Cruises:
By an experienced instructor ($295 for 2-3 hour sail lesson cruise for two)
This allows time to circle Sutton Island, observe the seals and osprey nests and sail at all angles to the wind. There is a shore stop at Cranberry Island if desired. It includes teacher and Coast Guard equipped keel sailboat.
Read Sail Magazine article.
Private Sailing Lessons: ($295 for 2-3 hours, 1-2 people)
Sailing Lesson Information:
Sailing trips are usually 2-3 hours long. This allows time to rig and unrig the boat, explain equipment, discuss wind direction and acclimate everyone to the area. The sailboat is then put in your control, and along with the instructor's guidance, the remaining time is spent cruising past the most breathtaking scenery on the east coast. It's not unusual to spot seals, ospreys or dolphins.
The sailboat is clean, dry with a full keel, and equipped with Coast Guard approved life vests. Snacks and beverages can be brought along and extra warm clothes is always recommended.
Instructors are well qualified residents of Mount Desert Island, with over 32 years of sailing and teaching experience. Primary instructor is Chuck Watson, owner of Mansell Boat Rentals. His wife, Leslie, is also available to teach upon request.
Refresher lessons are also available upon request.
Vacation Rentals on Premises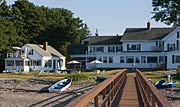 Our boat rental office is located on the same waterfront property as the Moorings Inn and the Moorings Inn Vacation Rental Cottages in the Manset section of Southwest Harbor, Maine. This makes it very convenient for short or extended stays. Southwest Harbor is on the southwest side of Mount Desert Island, home to Acadia National Park. We have a gorgeous oceanview of the harbor, Bear Island Lighthouse, and the entrance to Somes Sound. If interested in learning more about Moorings Inn, visit their website at MooringsInn.com or call them at: 207-244-5523 . NOTE: Hotel guests have access to our dock hand and Captain, Luka Weeks, for short powerboat trips at special $99/hour rate.