Acadia Sightseeing Tours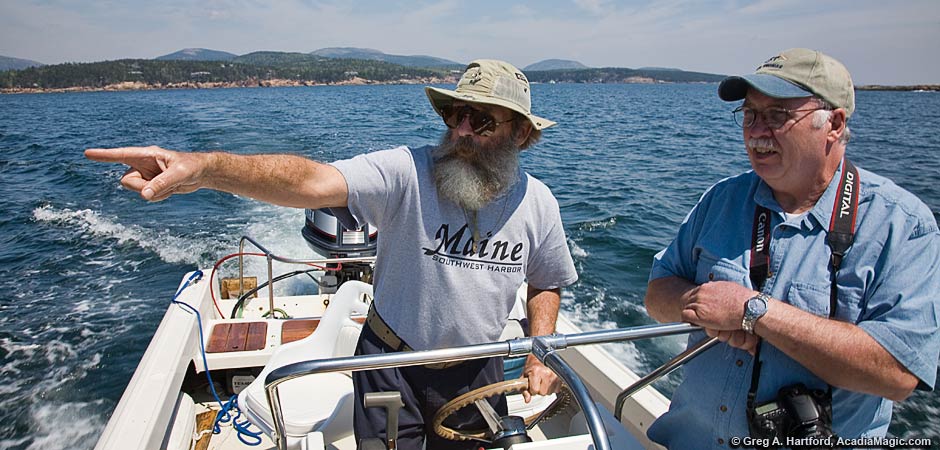 Personalized sightseeing tours are available as an added option for people renting sailboats or motorboats from Mansell Boat Rentals. These narrated trips are from 10:30 a.m. to 3:30 p.m. and are by reservation only.
Our Captain will accompany any sailboat or powerboat for 18% of the boat rental fee. This allows you and your family to relax while the responsibilities of navigation and any other potential issues are taken care of. Captain Wellborn is very familiar with Acadia National Park and the waters and wildlife around Mount Desert Island. You will appreciate his talks and being there to answer any of your questions.
Read Sail Magazine article.
U.S.C.G. Captain Robert Wellborn has been with us for several years. His trips on the Cal 25 sailboats have been the highlight for many summer vacations. Besides his wealth of seafaring expertise, Captain Wellborn is an experienced tour guide with a wealth of knowledge about Mount Desert Island, the many towns and villages, and the smaller out-islands.
Tips and gratuities for dock hands and instructors are appreciated.
Boat Rental Information
Rates do not include gasoline and are for one group only.
Required Deposit: $1,000
Cash or personal check preferred
VISA or MasterCard accepted
All prices subject to change without notice
Vacation Rentals on Premises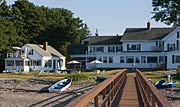 Our boat rental office is located on the same waterfront property as the Moorings Inn and the Moorings Inn Vacation Rental Cottages in the Manset section of Southwest Harbor, Maine. This makes it very convenient for short or extended stays. Southwest Harbor is on the southwest side of Mount Desert Island, home to Acadia National Park. We have a gorgeous oceanview of the harbor, Bear Island Lighthouse, and the entrance to Somes Sound. If interested in learning more about Moorings Inn, visit their website at MooringsInn.com or call them at: 207-244-5523 . NOTE: Hotel guests have access to our dock hand and Captain, Luka Weeks, for short powerboat trips at special $99/hour rate.